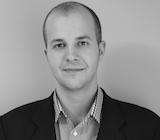 Ward A
My Passion & How I Inspire
Depending on what is being taught and the learner at hand. First, trying to assess how the student learns and use this as a basis to improve results. If it is basketball related, looking at the weaknesses of the player and improving what would be necessary to compete at the appropriate platform in which the student aspires to play at (College, University, Professional)
My Experience
Professional/University/College/National/Provincial Basketball Coaching Experience (15+ years) including: working 1 on 1 with NBA D-league, NCAA Div 1, and Professional athletes on a individuals. Teacher in a secondary school with a proven track record. Taught all the subjects listed above in general at all levels, doubling and tripling national averages. 5 years plus as a teacher and 2 years teaching in the UK.
Experience with the following exam boards: AQA, EdExcel, OCR
Subjects That I Teach
Computer Science
Computer Science - Key Stage
Economics
Economics - Key Stage
Geography
Geography - Key Stage
ICT
ICT - Key Stage
Science
Science - Key Stage
My Qualifications
Level 2 Coaching Award, NCAA certification, and Canadian Coaching Qualifications. Bachelor of Arts, Honors in Business/Technology, and Bachelor of Education.
Fun fact
I have University/College basketball experience, my brother plays professional basketball, and I am Canadian.