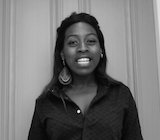 Tatiana
My Passion & How I Inspire
I see private tuition like a personal and tailored educational support through which the student learns and develops until he/she becomes an independent thinker with the right ethos of work, one, which consists in passion, discipline, commitment, perseverance and resilience.
My Experience
I have been tutoring for few years now. I have mainly helped students to pass their Baccalauréat and to succeed their interviews for PPS/HSPS, an undergraduate course in Cambridge University. I have intensively taught French Literature and especially how to dissect and comment whatever random and unexpected extracts they would be asked to comment. I have also helped students to master the most efficient dissertation techniques. In Politics, I have taught them the key political concepts and explained to them the thinking of the key Politics thinkers before I showed them the significance of their thinking in our contemporary world. For all my students, the goal was to enable them to acquire a solid knowledge in order for them to express their personal but grounded sophisticated pieces of thinking.
Subjects That I Teach
Anthropology
Anthropology - Undergraduate
French
French - Undergraduate
Politics
Politics - Undergraduate
Psychology
Psychology - Undergraduate
Sociology
Sociology - Undergraduate
My Qualifications
French and European Baccalauréat
Bachelor of Honours in Politics, Psychology, Sociology and Social Anthropology at Cambridge University
Bachelor in French Literature and Social Sciences at the Sorbonne University
My Reviews
"What Tatiana has achieved with our son Arthur is a miracle! He did two times better at his Baccalauréat in French Literature!"
"Tatiana showed me that I could be successful too! She brought my confidence back!"
Fun fact
I sang in my Cambridge interview in politics to illustrate my arguments! I just thought that being bold would support what I was saying. They absolutely loved it! The year after I got in, I wrote, directed and produced my own musical at the Art Dramatic Club of Cambridge and my supervisors came to the Premiere to support me!