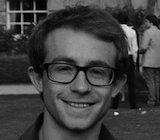 Paul E
My Passion & How I Inspire
I aim to tailor my classes to the needs of each student, as everyone has different strengths, weaknesses and ways of going about their study. I seek to provide an encouraging and enjoyable space to learn and discuss the key topics in ways that are easily memorable. I am happy using both the students' textbooks and recommending alternative study tools and books.
My Experience
Tutoring Latin, Ancient Greek and Religious Studies to clients at Undergraduate, A-Level, GCSE and 13+ level since 2014.
Have guided students through subjects and topics, as well as the Oxbridge interview process on a casual basis.
Have proofread a postgraduate D.Phil thesis..
Subjects That I Teach
Greek - Ancient
GRE
GRE - A-Level
GRE - Undergraduate
GRE - Interview Preparation
Greek
Greek - A-Level
Greek - Undergraduate
Greek - Interview Preparation
Latin
Latin - A-Level
Latin - Undergraduate
Latin - Interview Preparation
Law
Law - A-Level
Law - Undergraduate
Law - Interview Preparation
Philosophy
Philosophy - A-Level
Philosophy - Undergraduate
Philosophy - Interview Preparation
Religious Studies
Religious Studies - A-Level
Religious Studies - Undergraduate
Religious Studies - Interview Preparation
My Qualifications
First class LLM, University of Cambridge
Distinction (3rd in a year of 180 students), Graduate Diploma in Law
BA Hons (2.1), Classics, University of Oxford
4 A*s, 1 A A level
8 A*s, 2 As GCSE
My Reviews
"I highly recommend Paul as a Latin tutor for anyone neeeding that extra assistance. He is well organized, dependable, timely, trustworthy, and always brings a positive attitude to his work."
"My son really likes working with Paul and feels he would not have been able to understand Latin as he does without Paul's help. Paul's own high level of knowledge and understanding of Latin is what makes him an exceptional tutor".
Fun fact
I'm the number 1 Tetris player in the UK!