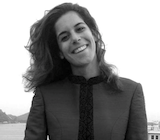 Martina
My Passion & How I Inspire
My approach would follow three steps. Firstly I would ask the student what problems he is having in his studies so that I can then devise an appropriate and effective solution to them. Secondly, I would make sure that even more standard knowledge and study skills are present so that there are more solid foundations to build on. Finally, I would help the student develop more specific knowledge so that he can be successful in his upcoming exams.
My Experience
One year experience in helping Undergraduate students in job applications, interviews and numerical tests.
Two years of private tutoring, teaching Maths, Physics, Italian grammar, and study skills at GSCE level.
Volunteering in India as a teacher in a public school in a rural region, teaching English and basic business skills.
Subjects That I Teach
Economics
Economics - Undergraduate
Essay Writing
Essay Writing - Undergraduate
Italian
Italian - Undergraduate
Management
Management - Undergraduate
Marketing
Marketing - Undergraduate
Non Verbal Reasoning
Non Verbal Reasoning - Undergraduate
Verbal Reasoning
Verbal Reasoning - Undergraduate
My Qualifications
6A* at GSCE (Maths, Italian, Physics, English, and Latin)

A in Biology and History at GSCE

Summa cum Laude Bachelor Degree in Business Administration

MSc in Management at the LSE - GPA: 2.1
Fun fact
I am a ski teacher and I love cooking – chocolate cakes are my strength!