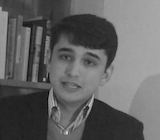 Mansoor
My Passion & How I Inspire
I care immensely about learning and teaching so that I can help students to reach their full potential. This is important to me because there is no greater satisfaction or purpose in life than being able to educate others. When I was in school and later during 6th Form, I was fortunate enough to receive regular private tuition. It helped me considerably in terms of improving my ability to construct proper and effective sentences and therefore producing good quality essays. At this stage, I realised that good teaching that is tailored to the requirements of each individual can make a very significant difference indeed.
I always try to ensure that my tutoring sessions are engaging, stimulating and as relevant to the thinking processes of the student as possible.
My Experience
I currently work as a paralegal in the commercial litigation and immigration department at a solicitors firm based at Grays Inn, Chancery Lane.
I have extensive experience in offering private tuition in law across a wide variety of modules that are covered at Undergraduate level law.
Further, I have one year experience working as Student Learning Assistant at University- where I assisted undergraduate law students with their studies.
Subjects That I Teach
Dissertation
Dissertation - Undergraduate
Essay Writing
Essay Writing - Undergraduate
Law
Law - Undergraduate
Law - LLB
My Qualifications
Bar Professional Training Course (BPTC) - Pending, City University London
LLB (Law): First Class Honours
Further, I served as the Vice President of the Law Society during my undergraduate studies. I was elected as Head Boy at 6th Form. Further, I was awarded a Gold Medal for 'Promoting Democracy' in Barnet.
Fun fact
I am currently a Vocalise mentor with the Honourable Society of Grays Inn. In January 2017, I will be teaching and training prisoners in the art of debating!