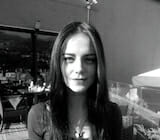 Maire
My Passion & How I Inspire
The skills one applies to teaching religious studies and the 11+ exams are, I feel, vital for all areas of education. With energy, relentlessness and excitement, I empower my students to achieve the best results and enjoy themselves in the process.
I have a 100% pass rate and have never had an unsatisfied customer! I take delight in creating a happy working atmosphere filled with laughter and a sense of personal achievement for each student.
My Experience
Private Tutor for 4 years
Covering: Religious Studies, English as a Foreign Language, History, Sociology, English, 11+ Tuition, Common Entrance Tuition and Drama and Theatre Studies.
Subjects That I Teach
Drama
Drama - A-Level
Drama - GCSE
Drama - Common Entrance
Drama - Undergraduate
Drama - 11+
Religious Studies
Religious Studies - A-Level
Religious Studies - GCSE
Religious Studies - Common Entrance
Religious Studies - Undergraduate
Religious Studies - 11+
Theatre Studies
Theatre Studies - A-Level
Theatre Studies - GCSE
Theatre Studies - Common Entrance
Theatre Studies - Undergraduate
Theatre Studies - 11+
My Qualifications
Baysgarth Comprehensive, Barton-Upon-Humber - GCSEs: 13 A*-C (including A* English Lit, English Lang, Drama, Expressive Arts, History, Religious Studies)
John Leggott College - A-Levels: Drama and Theatre Studies (A); English [Combined] (B); History (B). AS-Level: Religious Studies (B)
University Of Edinburgh - First Class Honours – MA Religious Studies
My Reviews
"The best teacher we've ever had" - Adela Niky, Pre-Intermediate III - Intermediate I
"Able to teach my son a huge amount of information without losing his interest for a second" - Mrs Hadziahmetovic, mother of 12-year-old Filip
Fun fact
I love to travel to new places, but have written off Australia because of years spent learning about the various terrifying animals that dwell there!