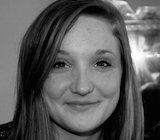 Lily
My Passion & How I Inspire
Having learnt Russian since I was 11 years old, I feel that I understand the difficulties of the language and can therefore empathise with any student. I aim to approach my tuition sessions with a positive and friendly attitude creating a relaxed atmosphere in which the student is comfortable to ask any questions. I believe that every student has an individual way of learning –in the first session I will use some of the time getting to know their unique learning style. This will help me plan my future lessons in a way that will maximise learning for the student. All in all, I aim to make learning the Russian language a little easier and, dare I say it, fun!
My Experience
My tutoring experience started when I moved to Russia as part of my undergraduate degree in Russian and Management Studies. There, I taught an advanced level English Class to a small group of Adult learners. Whilst I was at university I also held several mentoring and tutoring positions for the first and second year students. Since that time I have spent a year in London teaching both Russian and English to children and adults in small private classes, often in their homes.
Having decided to move to Australia, and then South Korea a couple of years ago I continued my tutoring in the online world, using two different platforms to deliver online english classes to students in Eastern Europe as well as Asia.
Subjects That I Teach
English
English - A-Level
English - GCSE
Maths
Maths - A-Level
Maths - GCSE
Russian
Russian - A-Level
Russian - GCSE
Science
Science - A-Level
Science - GCSE
My Qualifications
2.1 BA (hons) Russian and Management at University College London 
A-Level:
A* Russian
A* Geography
B Classics
GCSE:
 9A*'s (Maths, Physics, Chemistry, Biology, Latin, Russian, ICT, Geography, Food Technology.) 3 A's (English Language, English Literature, Art)
Fun fact
I fell in love with skydiving in New Zealand earlier this year and plan to get my license next year!