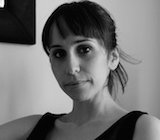 Laura M
My Passion & How I Inspire
I prefer to take a combination of strategies for my teaching method, with modeling and an independent approach being the most important ones to ensure clients are able to produce the work I teach them without my intervention when I am not present. Nonetheless, I like to ensure the client is happy with the strategies and methods used, so feedback is most needed to make sure both parties are happy and results are positively achieved.
My Experience
I have been teaching since I started my PGCE in 2011; both in secondary and primary schools in London. Also, I have got experience working with WJEC and AQA exam boards for the languages subject.
Subjects That I Teach
Spanish - For Exams
Spanish - For Life
Drama
French
Public Speaking
Spanish
My Qualifications
PGCE in Secondary MFL [1.1] from Kingston University
Bsc (Hons) in International Tourism and Hospitality Business Management [2.1] from Sheffield Hallam University
BA (Hons) in Performing Arts [2.1] from Escuela de Actores de Canarias
Fun fact
I love puppies and kittens so much I would always try to approach the owners and ask them for permission to touch them. I would prefer to ask for permission to hug them or play with them, but I understand people's time constrains!