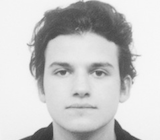 Joshua
My Passion & How I Inspire
I tailor my tuition style to the needs of each individual student, providing a level of commitment and attention to detail impossible to achieve in traditional educational environments. I approach all of my sessions, however, with an enormous amount of enthusiasm and preparation to ensure that the student is improving at a given subject, increasing their confidence, and enjoying studying. I work hard to foster an atmosphere in which my students feel comfortable participating in the session to make sure they understand and retain new information. It is crucial that the student is actively involved, being guided and assisted through problems rather than simply being shown the answers.
My Experience
Tutored A-Level Maths and Economics
Privately tutored several students writing dissertations with regard to essay structure, argument and grammar
Consulted on CV's and Cover Letters at the London Business School
Subjects That I Teach
ACT
ACT - A-Level
ACT - GCSE
ACT - Undergraduate
Economics
Economics - A-Level
Economics - GCSE
Economics - Undergraduate
Essay Writing
Essay Writing - A-Level
Essay Writing - GCSE
Essay Writing - Undergraduate
History
History - A-Level
History - GCSE
History - Undergraduate
Maths
Maths - A-Level
Maths - GCSE
Maths - Undergraduate
Politics
Politics - A-Level
Politics - GCSE
Politics - Undergraduate
My Qualifications
Reading for a Masters in Management at the London Business School
BA (Hons) Cambridge in Politics, Psychology and Sociology: Part I (1st Class- rank 4th in the year), Part II (2:1)
3A*s A-Level (Maths, Economics (100%), History)
11A*s GCSE
Fun fact
I love to play guitar and sing!