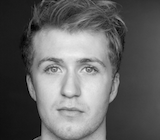 Jordan
My Passion & How I Inspire
The most important thing in learning is confidence; if you can arrive at an answer yourself then you will take charge of your learning. I personally endeavour to be as flexible as possible in my teaching methods so as to make sure that individual needs can be addressed and personal talents can fully flourish. I aim to work together with the student to develop effective, long-term strategies to learning that can be applied to exams and more general needs alike.
My Experience
I have been a private tutor since I was a school pupil, where I was hired by parents to assist younger children in French. Since then, I have tutored a wide variety of pupils of all abilities, aims, nationalities and ages (10 - 45) in different topics, mainly in Paris.
Subjects That I Teach
English
English - A-Level
English - GCSE
English - Undergraduate
French
French - A-Level
French - GCSE
French - Undergraduate
History
History - A-Level
History - GCSE
History - Undergraduate
Maths
Maths - A-Level
Maths - GCSE
Maths - Undergraduate
Russian
Russian - A-Level
Russian - GCSE
Russian - Undergraduate
My Qualifications
10 A*s GCSE
4 A*s A-level (1 A, AS-level)
BA Hons, French, University of Oxford (First Class)
Fun fact
I am a writer and performer for TV, film and stage!