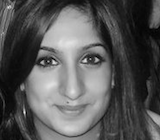 Jessica
My Passion & How I Inspire
I have a friendly, enthusiastic and positive approach to teaching. I am passionate about all of the subjects that I have chosen to tutor. Making lessons as creative and interesting as possible is key, as well as being exam focused. I have high but realistic expectations from my students, and am able to support them so that they can achieve success. No two lessons will be the same as each student is unique and has different requirements.
My Experience
I am a highly experienced tutor and teacher (over 14 years). I have successfully prepared students for the 7+, 8+ &. 11 + entrance exams, for a number of selective and non-selective schools. This has included, Cameron House Prep, Knightsbridge Prep, North London Collegiate, Latymer, Latymer Upper, Henrietta Barnet, St Paul's Girls, Haberdashers Aske's Boys and many more. In addition, I have taught Psychology & Sociology at all levels. This has included teaching A level Psychology & Sociology at various Independent schools in London, and Kent . My most recent post involved being a Head of Psychology and a, Sociology A- level teacher at a, Secondary boarding school, where I stayed for 5 years. I have also been an examiner for a main exam board since 2007, marking both psychology & sociology A- level units.
Subjects That I Teach
English
English - GCSE
English - Undergraduate
English - Key Stage
Maths
Maths - GCSE
Maths - Undergraduate
Maths - Key Stage
Psychology
Psychology - GCSE
Psychology - Undergraduate
Psychology - Key Stage
Sociology
Sociology - GCSE
Sociology - Undergraduate
Sociology - Key Stage
My Qualifications
1997 - 10 GCSE's – St Catherine's Independent School Twickenham, London
1999 - 3 A- levels- English Literature, Biology & ClassicalCivilisation- St Benedict's Independent School, London
2003 - BSc (Hons) Psychology, University Of Surrey
2008- MA Sociology, City University London
Fun fact
I won tickets to the Wimbledon tennis final in 2012.