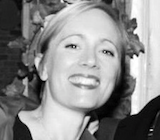 Jessica G
My Passion & How I Inspire
I am a very thorough tutor. I thrive on knowing exactly what the examiners are looking for and having clear objectives. I encourage my students to think for themselves, help them to grow in confidence and to become self-motivated learners (if you're hearing this a great deal from tutors, it's simply because all of the above are essential for learning to take place!).
My tutorials are as interesting and engaging as possible and I lead my students to discover the joy and pleasure of learning – which is easy as I am passionate about the subjects I teach. I have a strong interest in the psychology of learning and have delivered teacher training for EU teachers on a variety of programmes. I bring all the senses into my tutorials and cater to different learning styles because over a decade's worth of experience has taught me that this produces the best results. No two tutees are ever the same. Outside of my formal teaching and tutoring I have run various workshops for children and young people in the Creative Arts and am privileged to act as a creative mentor.
As well as being a Personal Tutor responsible for the welfare of two tutor groups, I am currently a UCAS tutor and referee at one of London's leading international private schools. I have guided many students through the university application process, helping them craft their best possible Personal Statements. It's incredibly rewarding to know you've played a part in a student heading to their first choice university, which has been the case with the vast majority of my students.
My Experience
Over 11 years' intensive private tutoring experience from children to adults in English Language and Literature, IELTS and other Cambridge Exams. Experienced with both GCSE and A Level, DELTA qualified and a trained Cambridge oral examiner.
Personal tutor and UCAS tutor and referee at international private school (ongoing from 2013).
'Outstanding' from Ofsted for classroom teaching. Classroom and in-school tutoring experience includes various primary and private schools and The British Council in Spain, Embassy CES and Bellerbys, Oxford and Regents College and the European School of Business and Management in London.
Tutor in Art and Media Studies (including A Level and GCSE) since 2006 with a professional background in Art Direction for Theatre and Film, Fine Art and Photography.
Teacher trainer and tutor for teachers on the EU Leonardo da Vinci, Comenius and Grundvig programmes (2012 – 2013).
Over 10 years helping to run creative workshops for children and young people in Art, Drama and Music, including work with Re-Play and Access to Music.
One year working as an Educational Tour Director, responsible for the safe passage of over 35 American High School students, parents and teachers around Spain and teaching them Spanish history, art, culture and language along the way.
Experience with Dyslexia, Dyspraxia and other SEN students.
Subjects That I Teach
Art and Design
Art and Design - A-Level
Art and Design - Undergraduate
English
English - A-Level
English - Undergraduate
Media Studies
Media Studies - A-Level
Media Studies - Undergraduate
My Qualifications
Certificate of Higher Education in Counselling and Counselling Skills (Year 1), Birkbeck, London
Cambridge ESOL Delta, International House, London
FCE and CAE oral examiner training, The British Council, Spain
Jazz/Classical Piano and Theory, Taller de Músics, Barcelona: Distinction
UCLES CELTA, Regent Oxford, Oxford
2:1 BA Honours in Film, Photography and Digital Art (University of Westminster and UTS Sydney, Australia)
BTEC Foundation in Fine Art & Design, Falmouth College of Art, Cornwall
A levels English Lit. A, Art, A, Geography, C
GCSEs 9 taken, all A* - C
My Reviews
"I found Ms Goyder an excellent teacher with an outstanding performance and a great ability to motivate her students to do their best work. She sets realistic academic and social goals for her students, boosts their self-esteem and encourages them to be creative".  BA
"Thank you Jessica, it's all thanks to your conscientiousness that I was able to achieve such grades and especially while we were constructing my personal statement. Thank you for everything throughout this amazing year". Kien (student who achieved over 90% in Foundation English)
"The feedback that she received from the course participants was overwhelmingly positive, and during my observations of her teaching, I could see that she was a skilled and extremely competent teacher". Thomas Bradley, Director of Studies, ADC College
"I've seen more than just a language improvement…you are inspiring us". Nikita
"You are an excellent teacher." E. Almarri, Private English student
Fun fact
I speak fluent Spanish and worked as a singing angel street statue in Barcelona!