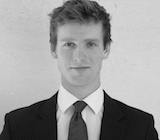 James W
My Passion & How I Inspire
I work incredibly hard to get the very best out of each student and make sure they are pushed to reach their full potential. I'm good at identifying a student's strengths and working with these to keep them motivated. My sessions tend to be full of energy and enjoyable! With all students I set a clear set of objectives and make sure these are met over a specified time period.
My Experience
After an initial spell in financial services, I was clear that my passion was for teaching and education more broadly. I started private tutoring in 2014 and since then have taught Geography and English at Collingham Sixth Form College and been Head of Geography at Campbell Harris Independent College. In 2018 I completed my Geography PGCE at Oxford University and from September 2018 I will be teaching geography part time at a top-performing secondary school in Central London.
Subjects That I Teach
Excel
Excel - GCSE
Excel - Common Entrance
Excel - 11+
Geography
Geography - GCSE
Geography - Common Entrance
Geography - 11+
My Qualifications
I graduated top of my year at Bristol University and was awarded a national prize by the Royal Geographical Society for my undergraduate dissertation. I achieved a distinction at Cambridge University for my MPhil in Development Economics and am an honorary fellow at the Royal Geographical Society. In 2017 I was awarded an RGS scholarship to study for a Geography PGCE at Oxford University.
Fun fact
I used to work in an ice-cream van!