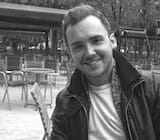 Henry C
My Passion & How I Inspire
Learning isn't simply about passing an exam, it's there to help you in life and that's my approach to teaching. I make sure my students see how they might use the skills they learn in real life situations to engage and enthuse- and always make lessons as lively as possible!
My Experience
Having taught and tutored since 2011, I have built a wealth of experience, which has proven invaluable to my development as a tutor. I have tutored Spanish, English, French and more general essay skills in preparation for the ISEB Common Entrance exams for Eastbourne College as well as English language and British history to students aged between 11 and 19.
During my teaching in Italy and Spain, I discovered the benefit of making sure students see a purpose to their learning outside of exams. While teaching in a Secondary school in Florence, Italy, I found, particularly with older students, that where they could see the use of their studies in a real life situation, they were far more engaged in lessons. Similarly, in Spain, as a residential tutor, seeing how useful his study could be in the real world ensured my tutee quickly built interest in our lessons, which, in turn, meant his confidence grew.
All my experiences mean I have enhanced my communication skills to be able to develop a good rapport with both clients and tutees while also being able to see which teaching methods work best, particularly for language learning.
Subjects That I Teach
English
English - GCSE
English - Undergraduate
Essay Writing
Essay Writing - GCSE
Essay Writing - Undergraduate
Italian
Italian - GCSE
Italian - Undergraduate
Spanish
Spanish - GCSE
Spanish - Undergraduate
My Qualifications
University of Exeter 2011- 2015
Spanish and Italian with Distinction in Spoken Italian, 2,1 BA(Hons)
University of Exeter Italian Society Treasurer
Tonbridge School 2006- 2011
A Levels: Spanish (A), English Literature (A), Religious Studies (A) and History (A)
GCSEs: English Language (A), English Literature (A), Maths (A*), Sciences (AA), Spanish (A), Religious Studies (A*), Drama (A), History (A)
In my final year at Tonbridge I also captained the sailing club!
My Reviews
Henry tutored Seb for Common Entrance in English, Spanish and French. The lessons were well planned, age appropriate and did wonders for my son's confidence. Henry's lessons are fun, interesting and creative which helped my son greatly. (Common Entrance Preparation)
Fun fact
On my year abroad in Italy, I travelled around the country writing down recipes of the best food I ate - recipes I still love to cook with today!