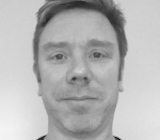 Graeme H
My Passion & How I Inspire
My approach to private tuition is to work with my clients; by initially meeting to understand their needs and ambitions; ascertain where a student is at in their current work. I can look at actual work made and also at the students understanding of this. This then gives me a realistic idea of the students strengths and weaknesses, and where there are any gaps in knowledge or, in their practice.
We can then establish and develop a 'contract for learning', which is a map between the student and myself setting out the appropriate realistic goals and ambitions for the tuition process, and how we will aim to achieve this. For example we will work on projects in drawing and making, using both traditional and modern processes and technologies. This will help develop the students technical abilities in observational, and hand eye applications, confidence, and visual literacy; We will also look at developing the students understanding of art history and, art theory. Through exploring art historical case studies and developments both through discussions, through text references and worksheets, and in visiting galleries. Through working on both technical application of practical skills alongside developing theoretical understanding; students will begin to learn how to develop integrative skills of both critical theory and their making practice.
My Experience
I am an artist, tutor, and mentor, with seven years teaching experience, five years of which I have been teaching fine art undergraduate, postgraduate, and DPhil students as a Visiting Tutor at The Ruskin School of Art, Oxford University; two years at The Royal Academy Schools as a printmaking fellow, teaching Masters students and, also developing my own research and fine art practice; one year in partnership with The University of The Arts; providing a professional practice mentorship for a student within my fine art business.
I have delivered talks and held Q&A discussions on professional practice for students studying at The Royal College of Art, and Leeds Metropolitan University. The talks designed to help students develop their professional practice awareness and future pathways open to them.
Subjects That I Teach
ACT
Dissertation
Fine Art
My Qualifications
In 2016 I was awarded by Oxford University for my 'outstanding contribution to teaching and learning' and awarded funding to implement a creative teaching project I had designed; I have a
Master degree in Fine Art, specializing in printmaking, which I completed at the Royal College of Art; A
Postgraduate Diploma in Fine Art Printmaking at Camberwell College of Art; a BA Hons Degree from Central St. Martins School of Art and Design.
Fun fact
I have twice lived and made art in the jungle of Belize, Central America. Amongst ancient Mayan ruins, snakes, howler monkies, and all the wonderful creepy crawlies you can imagine. Just by our camp there ,lived a giant black terrantila that we named Terrence.