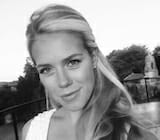 Gina
My Passion & How I Inspire
As someone who struggled at school, I understand first hand where some of these struggles may come from. Therefore, I prefer to take the non-authoritarian approach to my tutoring and like to be seen as more of a support system and friend. I am always striving to find new ways of helping students overcome any obstacles that may be stopping them from achieving their full potential, in the same way that I was helped as a child who was tutored. I believe that every student is capable of enjoying and flourishing in all subjects, so my aim is to find out and overcome what is obstructing the student from fully engaging in the subject that I am helping them with. I believe that with the right development and nurture, students can progress not only academically but also become more self-confident, independent and ambitious. I hope to help all students achieve these qualities and enjoy the process of learning.
My Experience
I tutored two siblings, 5 and 7, in English, Creative writing, Drama and Art. I also spent my last 2 years of school giving informal mentoring to art and drama students in my spare time, both practical and theoretical, due to my position as Art Scholar. At university, I took part in a peer mentoring, which involved guiding new students in academic and pastoral matters.
Subjects That I Teach
Drama
Drama - GCSE
Drama - Key Stage
English
English - GCSE
English - Key Stage
History of Art
History of Art - GCSE
History of Art - Key Stage
History
History - GCSE
History - Key Stage
Maths
Maths - GCSE
Maths - Key Stage
My Qualifications
BA History of Art 2:i (Courtauld Institute of Art)
Wellington College (Art scholar), A Levels: English (A) History of Art (A) Art (A*)
Drama, Lamda/New Era: Grade 12 Improvisation - Honors/Gold Award – Distinction
My Reviews
"My children love working with Gina and look so forward to when she comes. They have become a lot more inquisitive and confident since she has been working with them and are engaging in conversations that they would have been afraid to participate in before. She is really great and is like a big sister to them." A family whose children I tutored for Drama and English, age 5 and 7.
Fun fact
I am a published songwriter with Sony/ATV, and being born in South Africa, I have a deep passion for animal conservation. I am involved with the David Sheldrick Wildlife Trust and the Tusk Trust, helping to protect Africa's wildlife, returning yearly to stay involved!