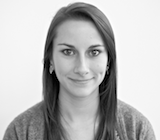 Frances P
My Passion & How I Inspire
The best way to learn, to keep up with your school or university work and to pass exams is to be constantly curious about your subject. Once you've reached a point where you can't wait to learn more and you're reading around your subject just because you want to, the rest comes naturally. It's that curiosity and that desire to learn that I want to spark in my students - it's not only the key to their academic success but the basis for a sustained interest in the subject for the rest of their lives.
My Experience
As a volunteer with a mentoring charity I've tutored secondary-age children in English and maths up to GCSE level since 2014. I've also worked in a primary school in London, tutoring pupils in phonics, numeracy, literacy and science up to Key Stage 2.
I've experience working as a private tutor teaching English GCSE, Latin GCSE and Grade 5 music theory (ABRSM) and have also tutored a PhD theology candidate in advanced (degree-level) Latin.
I've also helped students write their personal statements for Oxbridge applications and prepared them for interview.
Subjects That I Teach
Classical Civilisation
Classical Civilisation - A-Level
Classical Civilisation - Interview Preparation
Classical Civilisation - SAT
English
English - A-Level
English - Interview Preparation
English - SAT
GRE
GRE - A-Level
GRE - Interview Preparation
GRE - SAT
Greek
Greek - A-Level
Greek - Interview Preparation
Greek - SAT
History
History - A-Level
History - Interview Preparation
History - SAT
Latin
Latin - A-Level
Latin - Interview Preparation
Latin - SAT
Science
Science - A-Level
Science - Interview Preparation
Science - SAT
My Qualifications
I went to secondary school in Norwich and achieved A* in all 10 of my GCSEs, four As at AS-level and three As at A-level (English, Music and Latin). I also achieved a distinction in Grade 8 French horn and a distinction in Grade 5 music theory (ABRSM), with a mark of 100%.
I studied Classics at Cambridge University and graduated with a first-class BA in 2012. I was then awarded a full scholarship for my MPhil degree, which I completed in 2013.
Fun fact
I play the French horn, and at Christmas I did some busking with my French horn outside Shoreditch station - dressed as an elf!