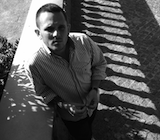 Eric
My Passion & How I Inspire
My teaching method takes seriously the merit of a slow and close reading, especially in a time when our environment has no shortage of ways with which to distract us. I find that focused attention, even on the most simple sentence, can yield a wealth of insight and help sharpen the minds of students. However, I also have the utmost sympathy for the feeling of how intimidating dense or complicated readings can seem. For this, my aim is to approach each student differently and to progressively make explicit how they relate to their material or even see themselves in what they are reading. Ultimately, my aim is to bring to life the vitality that waits to be awoken in even the most tiring textbook.
My Experience
I have held multiple teaching assistantship positions at both the School of Visual Arts in New York and Kingston University at the Centre for Research in Modern European Philosophy in London. I taught courses in Philosophy, Political Theory, Sociology and Art Theory. These positions, teaching both Undergraduate and Masters students, consisted in conducting my own independent seminars alongside the students' lectures. I also made it a point to be available for students for one-on-one meetings to assist them in any questions they had, to discuss their work or research projects, or even if they simply wanted to continue the discussion from class. I have also acquired the position of Associate Tutor in the School of Law, Politics and Sociology at Sussex University, teaching Modern Political Thought. I also have a guest lecturer position at Central St. Martins University of the Arts London where I lecture on early 20th century avant-garde movements. I have also participated and presented papers at an array of esteemed international academic conferences in Tokyo, Barcelona, Rome, Amsterdam, Toronto, London, Warsaw, and New York. Additionally, while pursuing my Masters degrees in New York, I worked for a private tutoring company teaching English and Math to Primary and Secondary students (ages 6-13).
Subjects That I Teach
English
History
Philosophy
Science
Sociology
My Qualifications
I am a PhD student in Philosophy at the Centre for Research in Modern European Philosophy at Kingston University where I received a fully-funded scholarship and stipend. Prior to that, I received my first Masters degree in Critical Theory and the Arts at the School of Visual Arts in New York. My second Masters degree was received in Philosophy at the New School for Social Research, also in New York, where I was placed on the Dean's List for outstanding academic achievement. I also received my undergraduate degree from the New School where I graduated with Honors. During that time, I studied art history abroad at the Universitat Autonoma de Barcelona in Spain. While in Spain, I received TEFL certification to teach English as a second language. Prior to moving to the UK, I lived in Germany for 3 years where, while developing my German readings skills, I copyedited undergraduate and Masters students' theses and dissertations. Alongside these qualifications, over the years I have also participated in many collective writing and discussion projects, lectures and reading groups, and have published academic articles within peer-reviewed journals and collected volumes.
Fun fact
Despite the occasional misstep, wrong turn, or awkward collision, I cannot help but enjoy the experience of reading while walking, even in the busiest and most hectic of metropolitan areas!