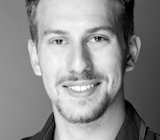 Elias G
My Passion & How I Inspire
I am an honest, empathic and approachable tutor, my main goal is to ensure all my students are confident and well versed in their subjects of study and to ensure that they will be able to carry on learning on their own after my intervention. I am passionate about helping students improve in all academic subjects. I still remember my excitement when my first student proficiently solved her first arithmetic problem on her own!
My Experience
I have been tutoring since 2013 and have had the privilege to help many students learn from Psychology to basic mathematics and Drama School audition preparation. Having graduated from an MSc in Child Development at the Institute of Education at UCL, I have a deep understanding of what children need in order to achieve academical success. Furthermore, I am well versed in adapting my lessons to suit the individual's needs, understanding that all children are different and might require utterly diverse teaching styles and methods of support in order to succeed and most importantly, in order to learn.
Subjects That I Teach
Drama
Drama - GCSE
Drama - Undergraduate
Psychology
Psychology - GCSE
Psychology - Undergraduate
Spanish
Spanish - GCSE
Spanish - Undergraduate
SPSS
SPSS - GCSE
SPSS - Undergraduate
Statistics
Statistics - GCSE
Statistics - Undergraduate
Theatre Studies
Theatre Studies - GCSE
Theatre Studies - Undergraduate
My Qualifications
Undergraduate degree in Psychology at UCL (2:1)
MSc in Child Development at UCL (Merit)
BA (Hons) in Drama at East 15 Acting School
Fun fact
Every summer I go to South Africa to dive with Great White Sharks! Whilst some may find them scary, I find Great White sharks really endearing and gentle creatures. I once even hugged one!