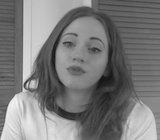 Amy A
My Passion & How I Inspire
I believe that with tutoring in the arts, it's very much about finding the individual personality and understanding how to communicate that to other people. It's very important to arrange your time to work on weaknesses, as well as push your boundaries and build on strengths. With all of these points it's also vital to show your journey, showing your growth is just as important as your actual talent in many areas of design.
My Experience
I have worked in the fashion and film industry since 2010 and have taught on Central Saint Martins short courses since 2014. I also run my own illustration business and teach design at a secondary school in Oxford, so am familiar with the GCSE and A-Level standards of work, as well as preparation for BA and foundation level learning.
Subjects That I Teach
Design & Technology
Fashion
Illustration
Textiles
My Qualifications
I have A-Levels in Art (A) Textiles (A) and Media (B) from Wheatley Park School and BA honors in Womenswear fashion from Ravensbourne College of design and communication.
Fun fact
My business was chosen earlier this year to represent small businesses in the U.K and I met the Queen and Prince Charles. I was very nervous and rambled to the queen for a good while about computers- she had no idea what I was talking about!