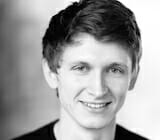 Alexander
My Passion & How I Inspire
I think the most important part of my job is getting to know each tutee on an individual basis, as I try to teach according to each tutee's needs and personal learning styles. I recognise that everyone learns in different ways and furthermore that at school it is often difficult for students to receive the attention and help that they may require. I therefore see it as my job to find out for each tutee what style of teaching they would find most engaging, and to take them through their school work in a more exciting and hopefully much more beneficial way than they may have previously encountered. Ideally my tutees will discover that what they were being taught at school was a lot more interesting and exciting than they realised!
My Experience
I have three years private tuition experience tutoring Mathematics, English and History at a variety of academic levels. My particular specialty in History is Recent Russian History (from pre-Revolution to Stalin and the Cold War) which he has tutored at GCSE and A Level. I have also assisted a student in a successful application to study History at St. John's College, Oxford University.
Subjects That I Teach
Drama
Drama - A-Level
English
English - A-Level
GRE
GRE - A-Level
History
History - A-Level
Maths
Maths - A-Level
My Qualifications
University:  BA Hons History (2.1, Oxford University)
A Levels:  History (A) English Literature (A) Mathematics (A) Further Mathematics (A)
Awarded Frank History Prize and Entrance & Sixth Form Academic Scholarships from Alleyn's School.
Masters Degree in Acting (Drama Centre London)
My Reviews
Mary-Pia (GCSE History Tutee)
"You've really helped and boosted my confidence in the topics that I am studying. I understand the content a lot more than I did before and feel much more happier about going into History exams. Your well structured and paced teaching allows me to digest the information and I find that it sticks in my head a lot better. Thank you!"
Fun fact
I once portrayed Batman in a Batman themed pantomime!