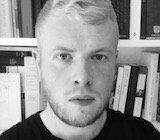 Aaron
My Passion & How I Inspire
We all differ in intelligence, but intelligence can be changed through sustained hard work. And great tutors motivate their students to work hard by way of their expert subject knowledge, careful preparation, high expectations, friendly rapport – and good measures of common sense and human kindness.
My approach to tutoring begins with a candid assessment of a student's strengths, as well as her/his weaknesses; and uses this to establish clear, realisable goals. Whether a student wants to address specific questions or parts of a syllabus, or instead embark on a longer-term course of study, in my view s/he should be as involved as much as possible from the outset.
Success in a particular examination is fundamental. But well-taught students are good at their subjects and will do well in any exam.
My Experience
I am a qualified teacher with over 5 years' experience tutoring a range of arts, humanities, and social science, disciplines. I have expertise in preparing candidates for 13+ and 16+ school entry and Oxbridge admission, and in examination and coursework guidance.
I have taught students aged 11 to 18 at Oundle School, prepared candidates for admission to leading schools including Brighton College, Charterhouse, City of London Boys, Dulwich, Harrow, St Paul's, Westminster, and Winchester; and I direct University of Cambridge summer programmes for students from around the world.
I am a GCSE, A-level, and Pre-U examiner for a major UK board. Currently, I teach History from KS3 to A-level and beyond at a leading independent school in London.
Subjects That I Teach
Oxbridge Preparation
University Admissions
Personal Statement Preparation
Personal Statement Preparation
Home Schooling
Economics
Economics - A-Level
Economics - IB
Economics - Common Entrance
Economics - Undergraduate
Government and Politics
Government and Politics - A-Level
Government and Politics - IB
Government and Politics - Common Entrance
Government and Politics - Undergraduate
History
History - A-Level
History - IB
History - Common Entrance
History - Undergraduate
Politics
Politics - A-Level
Politics - IB
Politics - Common Entrance
Politics - Undergraduate
My Qualifications
MA in History – University of Cambridge (Trinity College) – Starred Double First
LLM in Constitutional Politics, Law, and Theory – Birkbeck College, University of London
PGCE (Secondary History) – University of Buckingham
A-Levels – History, Economics, German, English Literature, Music
Prizes and awarded, including: Faculty Prize for best overall performance (1st place out of 205), the Historical Society Prize for examination performance; and the Gladstone Memorial Prize for the top dissertation in the faculties of Economics, History, and Social and Political Sciences (1st place out of c. 600).
Fun fact
I once played the French Horn for the President of France!